Nashville is the capital and most populous city of the U.S. state of Tennessee.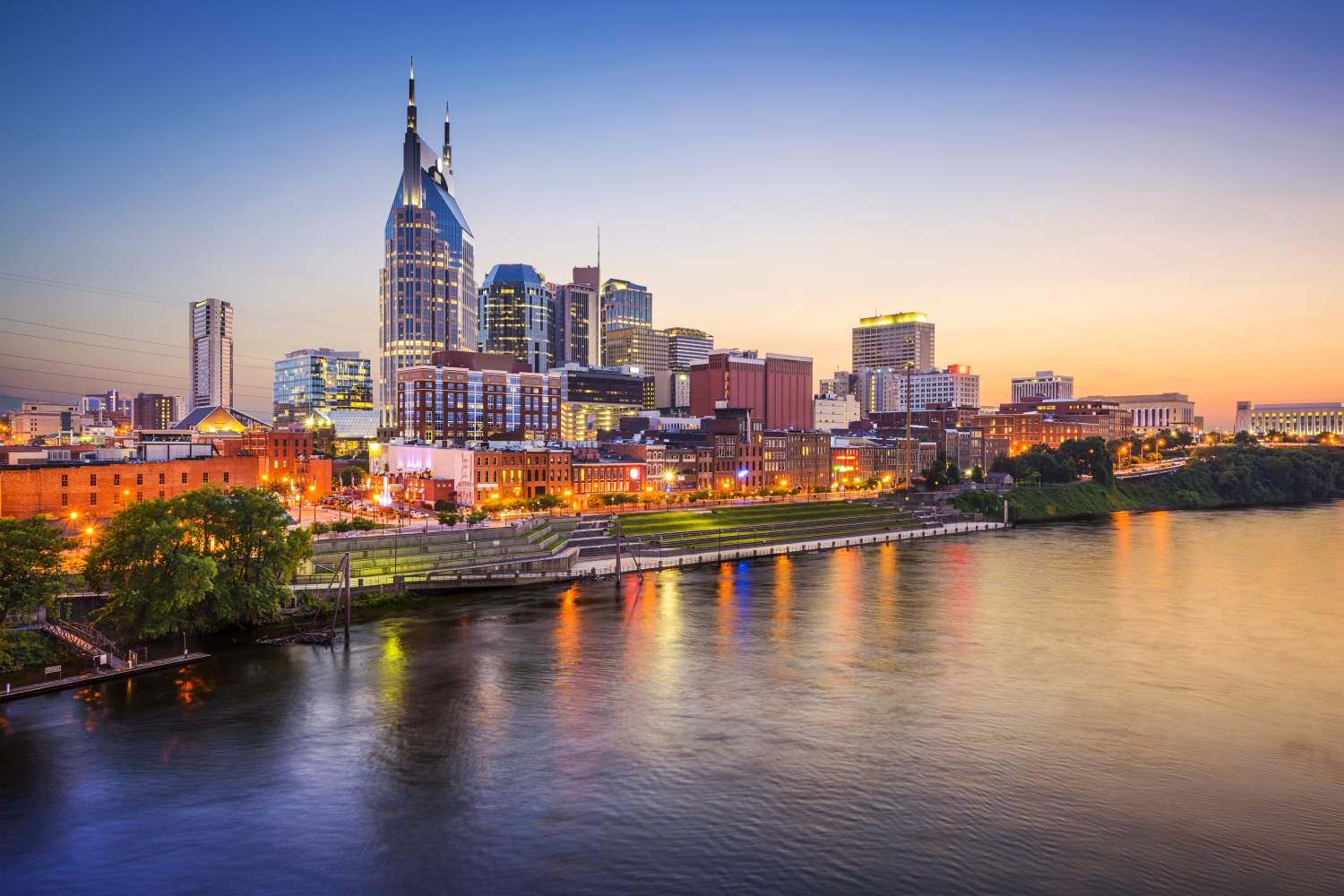 Nashville is the capital and most populous city of the U.S. state of Tennessee. It is the county seat of Davidson County and is located on the Cumberland River.[7] With a population of 689,447 as of the 2020 U.S. census,[5] Nashville is the 21st most-populous city in the United States and the fourth most populous city in the Southeastern United States.
Named for Francis Nash, a general of the Continental Army during the American Revolutionary War, the city was founded in 1779. The city grew quickly due to its strategic location as a port on the Cumberland River and, in the 19th century, a railroad center. Nashville seceded with Tennessee during the American Civil War; in 1862 it was the first state capital in the Confederacy to fall to Union troops. After the war, the city reclaimed its position and developed a manufacturing base.
Since 1963, Nashville has had a consolidated city-county government, which includes six smaller municipalities in a two-tier system. The city is governed by a mayor, a vice-mayor, and a 40-member metropolitan council; 35 of the members are elected from single-member districts, while the other five are elected at-large. Reflecting the city's position in state government, Nashville is home to the Tennessee Supreme Court's courthouse for Middle Tennessee, one of the state's three divisions.
A major center for the music industry, especially country music, Nashville is commonly known as "Music City".[8] It is also home to numerous colleges and universities, including Tennessee State University, Vanderbilt University, Belmont University, Fisk University, Trevecca Nazarene University, Lipscomb University, and The Belonging Co College, a satellite campus of Southeastern University (Florida) housed within The Belonging Co, a nondenominational Christian church. Nashville is sometimes referred to as "Athens of the South" due to the large number of educational institutions.[9] The city is also a major center for the healthcare,[10] publishing,[11] banking,[12] automotive,[13] technology,[14] and transportation industries. Entities with headquarters in the city include AllianceBernstein,[15] Asurion,[16] Bridgestone Americas,[17] Captain D's,[18] Hospital Corporation of America,[19] LifeWay Christian Resources,[20] Logan's Roadhouse,[21] and Ryman Hospitality Properties.
This image, video or audio may be copyrighted. It is used for educational purposes only.