Deutsch-Chinesische Enzyklopädie

拉斯维加斯(英语:City of Las Vegas)是美国内华达州人口最多的城市,也是内华达州克拉克县的县治,有着以赌博业为中心庞大的旅游、购物、度假产业,是世界知名的度假地之一。
Las Vegas [lɑs ˈveɪgəs] ist die größte Stadt im US-Bundesstaat Nevada. Sie ist vor allem wegen der vielen Casinos bekannt, die sich vor allem entlang des Las Vegas Strip angesiedelt haben. Die Einwohnerzahl auf einer Fläche von 340 Quadratkilometern beträgt ca. 630.000 (Schätzung 2016),[1] die Agglomeration breitet sich auf über 1200 Quadratkilometern aus und hat insgesamt fast zwei Millionen Einwohner. Las Vegas ist Verwaltungssitz des Clark County. Der Name stammt aus dem Spanischen und bedeutet "Die Auen" oder "Die Wiesen". Las Vegas ist ein global bedeutendes Touristikzentrum, das jährlich etwa 40 Millionen Reisende anzieht.[2]
Neben den Casinos prägen die Shows den Charakter der Stadt. Zu den in Las Vegas tätigen Künstlern zählten und zählen Musiker wie Elvis Presley, The Rat Pack mit Frank Sinatra, Sammy Davis, Jr. und Dean Martin, Céline Dion, Johnny Cash oder Elton John. Hinzu kommen Illusionisten wie Siegfried und Roy, David Copperfield, Criss Angel oder der Cirque du Soleil. Die Stadt ist auch für ihre große Anzahl an Hochzeitskapellen ("Wedding Chapels") bekannt, da Nevada unkomplizierte Eheschließungs- und Scheidungsgesetze hat.
ラスベガス(英語: スペイン語: Las Vegas 英語発音: [lɑːs ˈveɪɡəs]、スペイン語発音: [laz ˈβeɣas])は、アメリカ合衆国ネバダ州南部にある都市。同州最大の都市である。
Las Vegas (/lɑːs ˈveɪɡəs/,[6] Spanish for "The Meadows"; Spanish: [las ˈβeɣas]), officially the City of Las Vegas and often known simply as Vegas, is the 28th-most populated city in the United States, the most populated city in the state of Nevada, and the county seat of Clark County. The city anchors the Las Vegas Valley metropolitan area and is the largest city within the greater Mojave Desert.[7] Las Vegas is an internationally renowned major resort city, known primarily for its gambling, shopping, fine dining, entertainment, and nightlife. The Las Vegas Valley as a whole serves as the leading financial, commercial, and cultural center for Nevada.
The city bills itself as The Entertainment Capital of the World, and is famous for its mega casino–hotels and associated activities. It is a top three destination in the United States for business conventions and a global leader in the hospitality industry, claiming more AAA Five Diamond hotels than any other city in the world.[8][9][10] Today, Las Vegas annually ranks as one of the world's most visited tourist destinations.[11][12] The city's tolerance for numerous forms of adult entertainment earned it the title of Sin City, and has made Las Vegas a popular setting for literature, films, television programs, and music videos.
Las Vegas was settled in 1905 and officially incorporated in 1911. At the close of the 20th century, it was the most populated American city founded within that century (a similar distinction earned by Chicago in the 1800s). Population growth has accelerated since the 1960s, and between 1990 and 2000 the population nearly doubled, increasing by 85.2%. Rapid growth has continued into the 21st century, and according to a 2018 estimate, the population is 648,224[13] with a regional population of 2,227,053.[4]
As with most major metropolitan areas, the name of the primary city ("Las Vegas" in this case) is often used to describe areas beyond official city limits. In the case of Las Vegas, this especially applies to the areas on and near the Las Vegas Strip, which is actually located within the unincorporated communities of Paradise and Winchester.[14][15]
Las Vegas est une ville américaine, plus grande ville de l'État du Nevada et centre économique et touristique majeur de l'Ouest des États-Unis. En 2017, elle compte une population de 648 224 habitants. Elle est située au milieu du désert des Mojaves, le plus sec des quatre déserts nord-américains, dans le comté de Clark.
Les mormons fondent la ville en 1855, qui devient au début du XXe siècle une bourgade agricole. Grâce aux lois libérales en matière de jeux de l'État, la ville acquiert une renommée mondiale pour ses casinos. En raison de la grande capacité hôtelière de la ville (plus de 120 000 chambres d'hôtel, ce qui en fait la deuxième ville hôtelière du monde après Londres), elle est aussi un endroit de choix pour l'organisation de grands congrès. Las Vegas est également le temple du shopping, en particulier avec ses grands centres commerciaux (le Fashion Show Mall étant situé sur le Las Vegas Strip). En 2004, la ville accueille 37,4 millions de visiteurs, dont 80 % en provenance de Californie.
Las Vegas est la ville siège de son comté et ce depuis sa création en 1909, mais n'est pas la capitale de l'État, qui est Carson City. Elle est également le siège d'un diocèse catholique. La population de son agglomération est multipliée par trois en vingt ans et compte 1 951 269 habitants en 2010. Las Vegas est à la fois la trentième municipalité et la trentième aire urbaine du pays. L'agglomération de Las Vegas ne correspond pas à l'aire métropolitaine (MSA) ; son territoire couvre 1 906 km2 environ rassemblant 1 868 220 habitants sur les 1 951 269 que l'aire métropolitaine (comté de Clark) compte. Une douzaine de communes composent l'agglomération (Las Vegas, Enterprise, North Las Vegas, Spring Valley, Winchester, Paradise, Boulder City et Henderson). L'aire métropolitaine élargie (CSA) couvre deux comtés (Clark et Nye), soit 67 487 km2 pour une population de 2 013 326 habitants.
Las Vegas (pronuncia italiana: /lazˈvɛɡas/[1]; pronuncia inglese [lɑːs ˈveɪɡəs]) è una città degli Stati Uniti d'America, capoluogo della contea di Clark e città più grande dello Stato del Nevada.
È famosa per essere la capitale del divertimento, dello shopping e del gioco d'azzardo, in rivalità con la paragonabile città di Reno. Quello che viene comunemente chiamato Las Vegas è in effetti un insieme di unità amministrative diverse: la città di Las Vegas propriamente detta, la città di North Las Vegas, la città di Henderson e inoltre una vasta area «unincorporated» (cioè non costituita in città, ma sotto la diretta gestione della contea), area che include la «Strip», una lunga strada per la maggior parte dritta o lievemente curva. Ai lati di essa sono presenti molti negozi, hotel e casinò.
L'area metropolitana di Las Vegas che comprende tutta la contea di Clark è quella a più forte crescita demografica negli Stati Uniti: infatti secondo le stime del 2005 era abitata da circa 1.950.000 persone. Si trova a circa 435,2 km (270,5 miglia) a nord-est da Los Angeles. Il gioco d'azzardo legalizzato, la disponibilità di alcolici a ogni ora del giorno e della notte e una certa scelta in fatto di spettacoli per adulti (non la prostituzione, che nella contea di Clark è illegale) hanno procurato a Las Vegas il soprannome di «Sin City» («Città del peccato» o «Città del vizio»), ma l'amministrazione locale e l'ufficio del turismo preferiscono di gran lunga «The Entertainment Capital of the World» («La capitale mondiale dell'intrattenimento»).
Assieme all'economia anche l'immagine della città è in forte crescita: ne è testimonianza il fatto che negli ultimi anni è stata frequentemente scelta come ambientazione per serie televisive e film di grande successo.
Las Vegas es la ciudad más grande del estado de Nevada, en Estados Unidos. Es uno de los principales destinos turísticos del país gracias a sus zonas comerciales y vacacionales, pero sobre todo gracias a sus casinos. Debido a ello es conocida como «La Capital del Entretenimiento Mundial», «La Ciudad del Pecado» o «La Capital de las Segundas Oportunidades».
De acuerdo con el censo de 2010 la ciudad tenía una población de 583 756 habitantes. Estudios recientes cifran la población del área metropolitana en torno a 1 951 269 habitantes. Se calcula que es habitual que haya en torno a ella la misma cifra de turistas durante temporada de vacaciones que de habitantes: ya sea por viajes de estadounidenses que van a pasar un fin de semana o por el turismo mundial. Las Vegas ha sido la capital del condado de Clark desde el nacimiento de éste en 1909
El nombre de Las Vegas se aplica frecuentemente a las áreas del condado de Clark que rodean la ciudad, especialmente las áreas residenciales situadas dentro o cerca del strip de Las Vegas.5​ La mayor parte de los 7.25 kilómetros de Las Vegas Boulevard están situados fuera de los límites de la ciudad de Las Vegas, concretamente en un suburbio del condado de Clark llamado Paradise.
Las Vegas es conocida en ocasiones como la Ciudad del Pecado (Sin City en inglés) debido a la popularidad del juego y apuestas legales, la disponibilidad de bebidas alcohólicas a cualquier hora del día (como en toda Nevada), la legalidad de la prostitución en los condados vecinos (las leyes de Nevada prohíben la prostitución en los condados de más de 400 000 habitantes). El gobierno local y los promotores turísticos de la ciudad usan la frase de lo que pasa en Las Vegas, se queda en Las Vegas.
La imagen glamurosa de la ciudad le ha hecho escenario de diversas películas y series televisivas, además de los Miss Universo 1991, Miss Universo 1996, Miss Universo 2010, Miss Universo 2012, Miss Universo 2015 y Miss Universo 2017. Actualmente está regida por la independiente Carolyn Goodman, que ha sucedido en el cargo a su marido Oscar B. Goodman, quien fue demócrata pero ejerció su cargo como independiente.
Лас-Ве́гас (англ. и исп. Las Vegas) — город на западе США, в штате Невада, административный центр самого южного в штате округа Кларк. Город расположен в центральной части пустыни Мохаве. Согласно переписи населения 2010, его население — 596 424 жителя, а всего в агломерации Лас-Вегаса постоянно проживало 1 951 269 человек.
Лас-Вегас является одним из крупнейших мировых центров развлечений и игорного бизнеса. Многочисленные казино, отели, ежедневные концерты и шоу притягивают туристов со всего мира. Всего на территории Лас-Вегаса сосредоточено более восьмидесяти казино, несколько тысяч игровых павильонов, множество фешенебельных отелей. Основные казино и отели расположены в историческом центре города вдоль улицы Фримонт-стрит (англ. Fremont street) в Даунтауне, а также в нескольких милях южнее на Лас-Вегас-бульваре[en] — центральной улице города, идущей с севера на юг, самую оживлённую часть которой (4 мили от отеля «Стратосфера» в самом Лас-Вегасе и до отелей в пригороде Парадайз) называют Лас-Вегас-Стрип или просто Стрип (англ. The Strip).
Многие компании с мировым именем выбирают именно Лас-Вегас для проведения презентаций и рекламных кампаний. В большей степени это обусловлено направленностью услуг многих отелей, где подобная услуга является нормой, и не существует проблем при реализации крупных проектов.
This image, video or audio may be copyrighted. It is used for educational purposes only.
This image, video or audio may be copyrighted. It is used for educational purposes only.
Author
Bellagio
2019.04.27
This image, video or audio may be copyrighted. It is used for educational purposes only.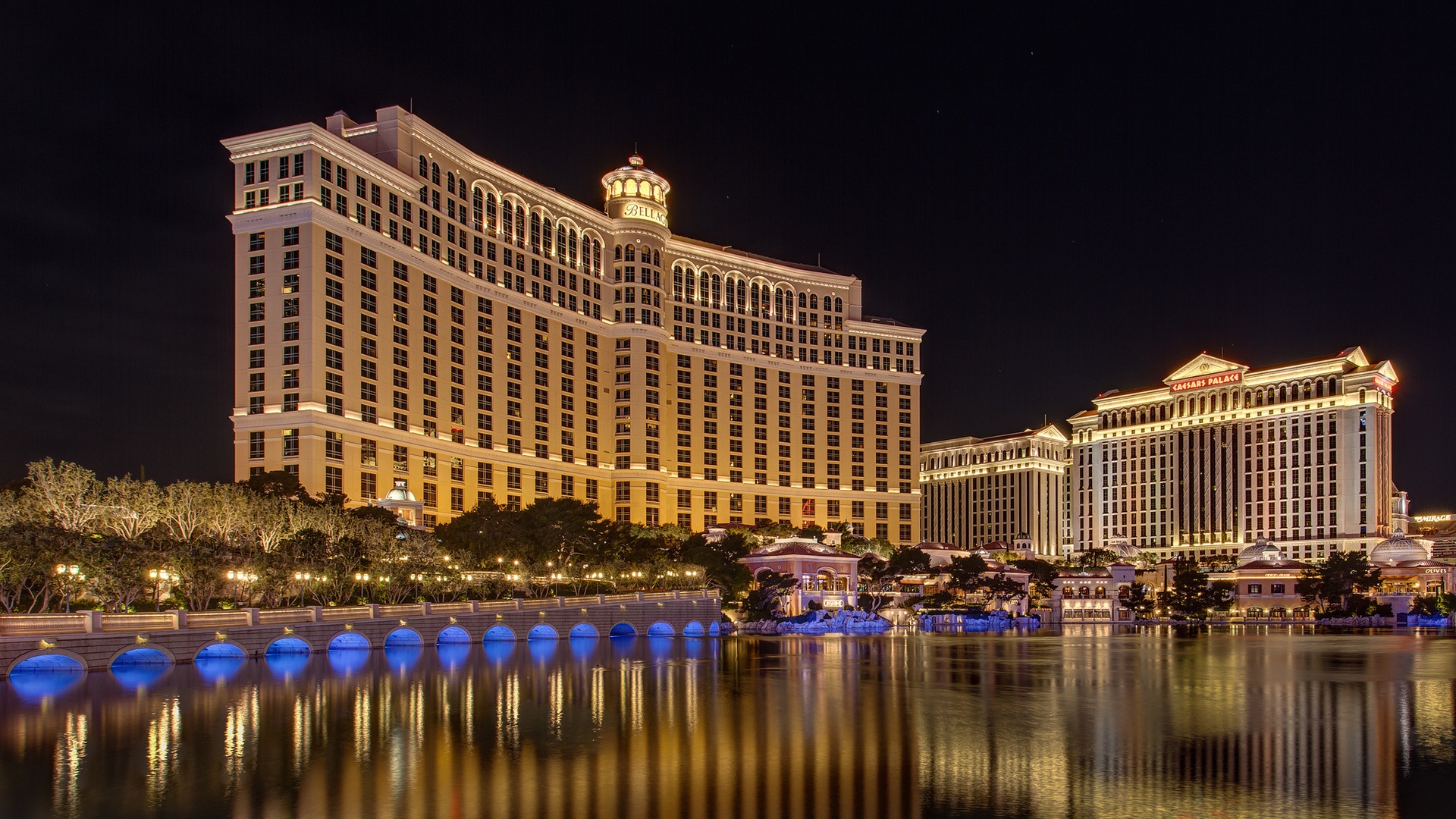 Author
Caesars Palace
2019.04.27
This image, video or audio may be copyrighted. It is used for educational purposes only.
This image, video or audio may be copyrighted. It is used for educational purposes only.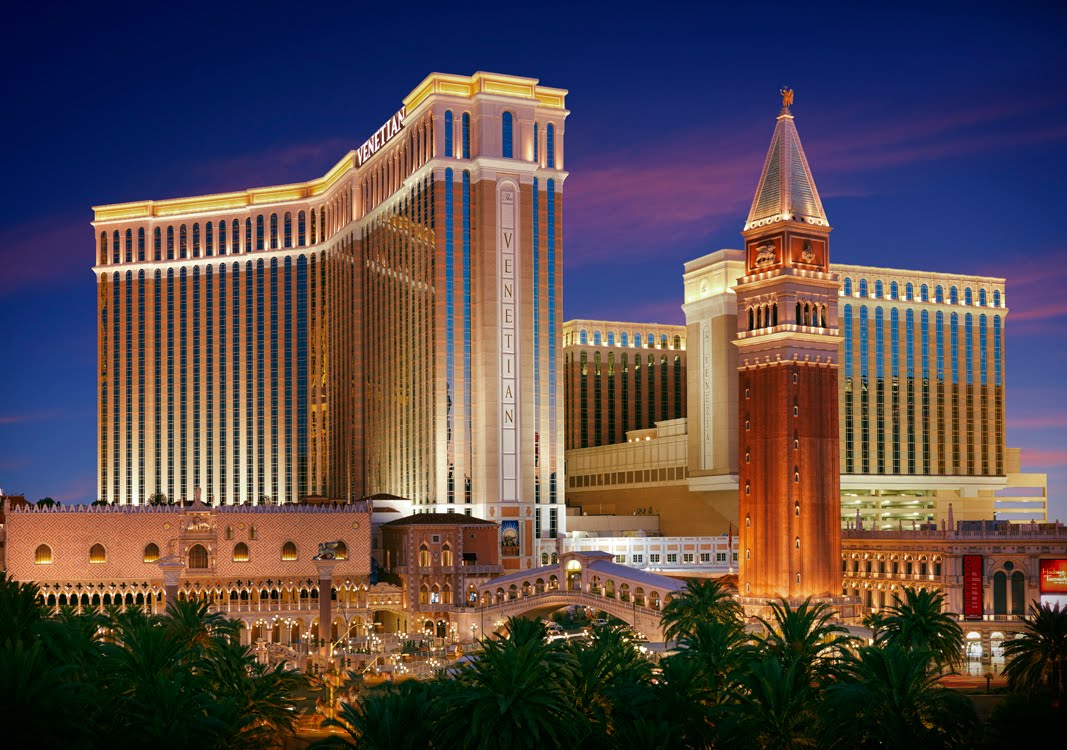 This image, video or audio may be copyrighted. It is used for educational purposes only.